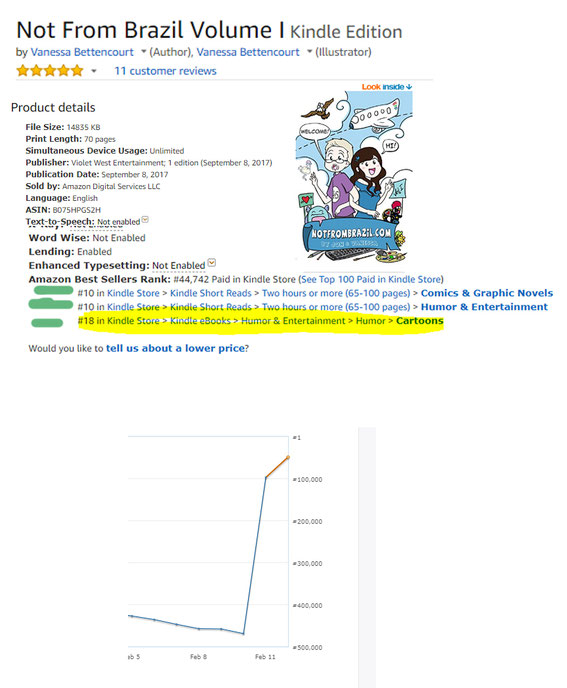 Notfrombrazil climbing the ranks!
It's an official best seller graphic novel in Humor & Entertainment Category!

Looking at this past weekend's reports. This feels awesome. Thank you so much! Got your copy? Free with Amazon Prime.

Não do Brasil a escalar os tops! 
Ao olhar para os relatórios deste ultimo fim-de-semana. Muito obrigado a todos!

Ja tens a tua cópia?  Leitura grátis para quem tem amazon prime.