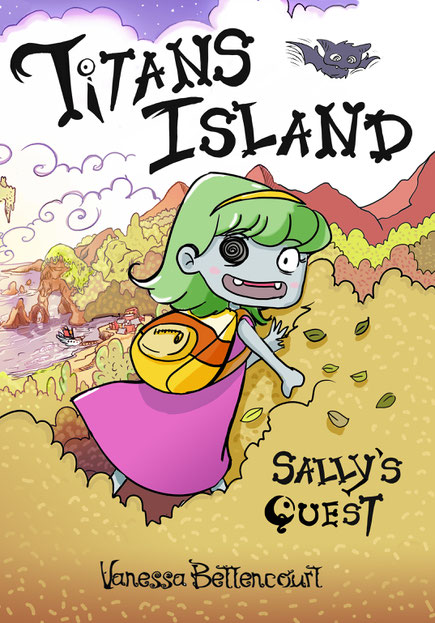 2019 Has been Halloween month every month while I worked on Sally's Quest. The stand alone and first volume of Titans Quest series. 
This graphic novel focuses on a teen zombie girl Sally Undine.
It's not easy being a teenage zombie girl when you keep losing parts.
No more spells, glue or staples...
Sally's dream is to become a real doctor to help her family in keeping it all together.
The opportunity comes ashore when humans find their way to Titans Island.
She's top of her class, but Sally understands when it's time to break the rules for a greater cause.
Release Date: Friday 13, September 2019
READ INTERVIEW HERE.