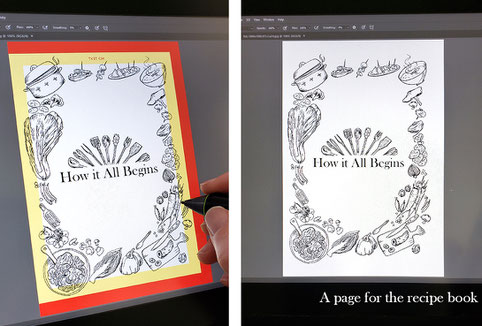 Starting to create the pages for the recipe book that I will develop with my mother-in-law. (My American Mom) 
This project will be a way to deal with the heavy stress that I'm struggling with.
I will be sharing the pages and a few recipes. Our goal is to have this book ready in October for Christmas distribution. 
No stress just pure fun and cooking time.