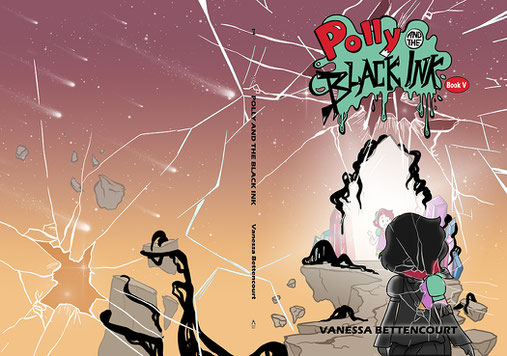 And so it ends. The last volume of Polly and the Black Ink will be soon be available to you.
I always have a rough time saying goodbye to projects.  On the other hand, the journey just began for many. Now it's time to share this story that carries so much of my soul with the rest of the world.
Polly Mason accepted the responsibility of her abilities knowing the price. She has no regrets.
Join her and open one last door.
Polly and the Black Ink is an all-ages graphic novel full of adventure, discovery, imagination, fantasy, friendship and a lot of teamwork (with the help of a lazy sidekick cat) on a journey to fight an epic villain.
540 pages - 5 volumes