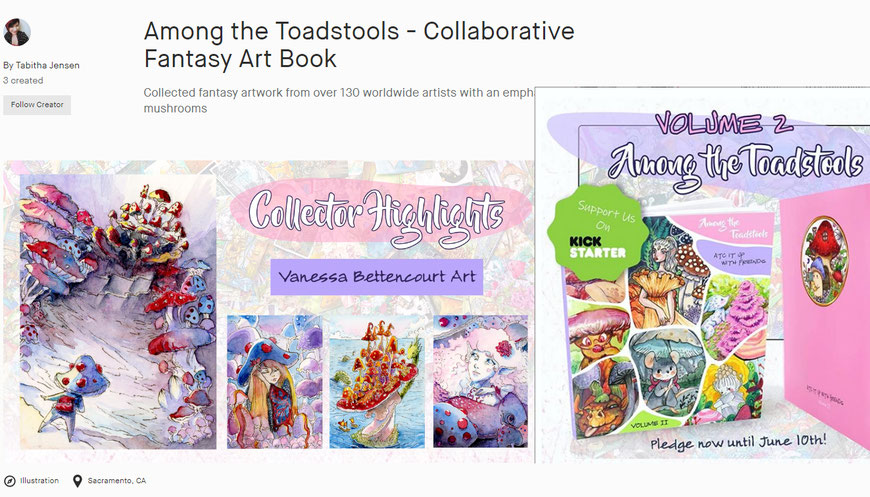 Created by Tabitha Jensen AKA @pabkins Among the Toadstools Volume II is a Collaborative Fantasy Art Book available now on Kickstarter.
You will find my art in this book and also if you get the tier TOADSTOOL HUNTER you might get one of my original cards (above) or from another amazing artist participating in the Collectors Card Highlights. 
Join us now for lot's of amazing art and goodies. Ends June.