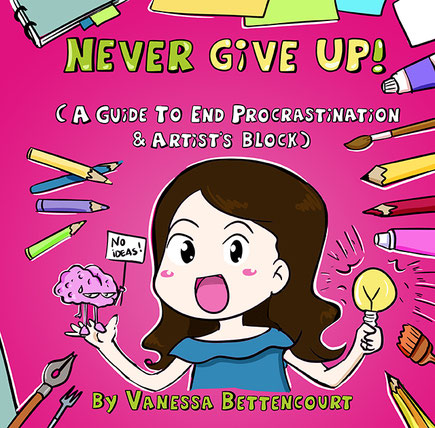 🆓 Get your FREE e-book sample by SUBSCRIBING to www.thevioletwest.com 
Never Give UP! is a How To... book about 150 pages to be released at the end of this years, with lots of tips and activities to help you start, continue or finish a project, have more ideas, keep you productive and organized.
Subscribe and don't miss a thing.
I would like to share my experience in fighting my ups and downs, and how I got to a method that keeps me creating daily.
I hope this will reduce your time of research and trial and error to search for valuable tips by giving you a sum of actions and activities that I've gathered over the years. 
As my students would say: "Warning comes with homework and positive results from it."