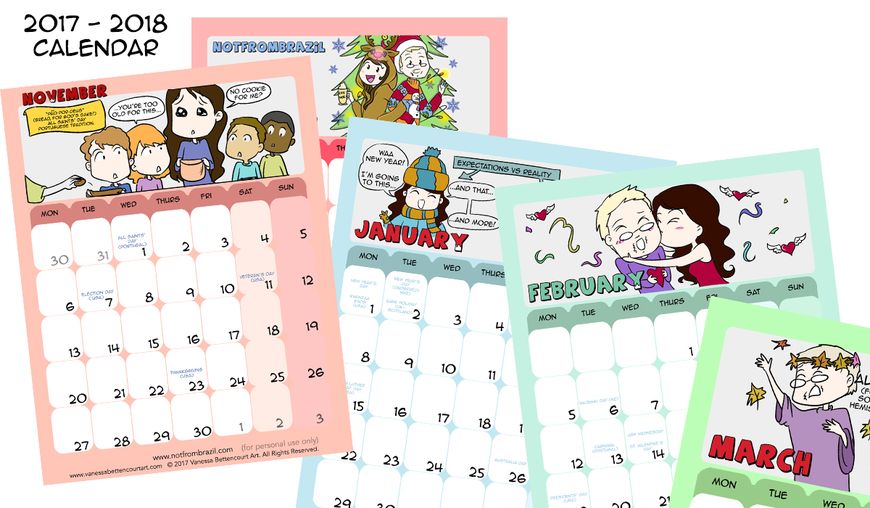 NotFromBrazil FREE calendar for subscribers.
Today October 13th 2017 I sent with my newsletter the November 2017 Calendar page free to download and print.
I will be gifting a page each every month until December 2018.
For those who you subscribed after the October 13th and until October 31st.
I will send the November Calendar directly to your email. 
Subscribe to notfrombrazil.com or vanessabettencourtart.com