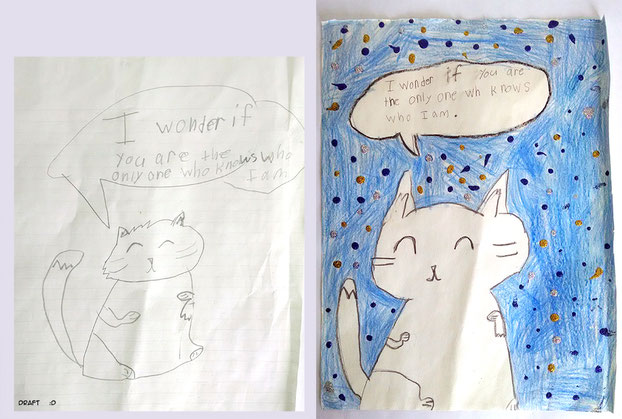 Nothing like getting unexpected mail with fan art to brighten my day. 
I was just about to announce my new space on my official website for a gallery of Polly and the Black Ink when I got these beautiful drawings!
Notice how the young artist made a draft and planned the work first, this is too precious!
Thank you so much! 
See all the art I got today... click to enter gallery.
Do you want to send me your art? Contact me so I can provide the address or send a photo to:
vanessabettencourtart@gmail.com