What project will follow Polly and the Black Ink ?
Only one more book to finish the first arc of Polly and the Black Ink graphic novel! What then?
The next project will be a Children's Novel that the adults will truly appreciate.
Are you afraid of spiders? I am.
This project was born from my fear of spiders. I molded my fear into words and an created a new land. A world where insects fear spiders too...  They fear their dark and evil.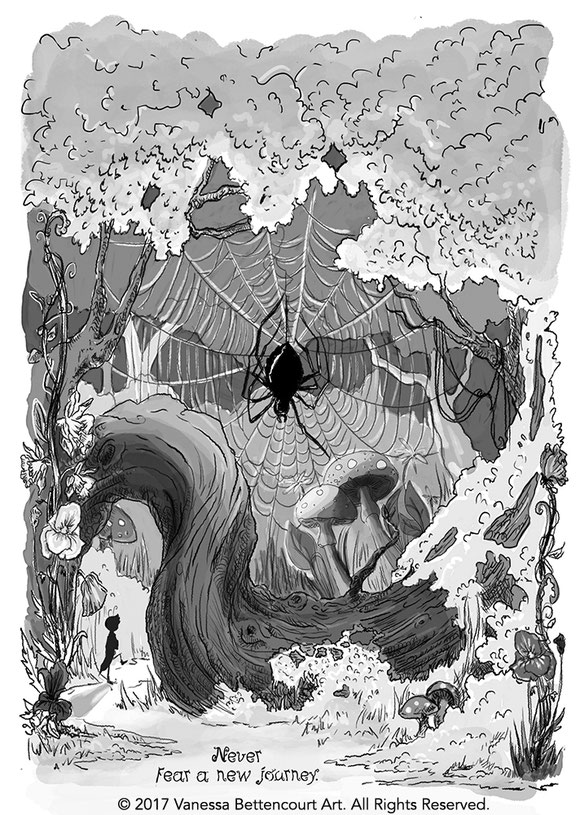 I've been working on the manuscript for a year and a half already to come up with my perfect version of  Beyond the Cliff & Courage.  An epic fantasy novel of little bugs with giant courage. A fight between good and evil.
I don't want it to be one more book that entertains and gets consumed quickly.
I want the reader to remember it for ever. I want this story to survive the ages and to make readers come back to it and reread it every year.
The same for the illustrations. I want each one to stand out as a work of art.
Can't wait to share more of my process and the book.
The epic quest will have almost 50 chapters filled with black and white illustrations. Here is one of the pages, starring Aion the main character.