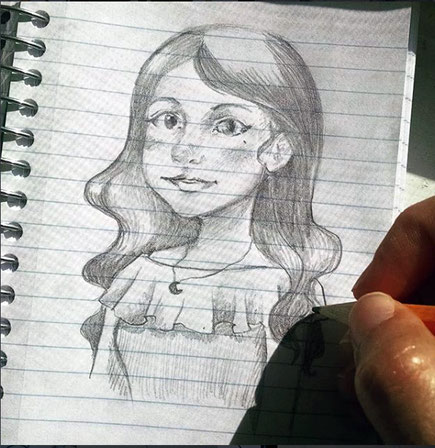 7:30. Have my water and oatmeal bowl.
Sitting at my desk, shoving demons and disappointments away from my mind.
Warming up for a day of full chapter illustrations.
The deadline is close and my high expectations of the quality of my own work makes it harder to get it done quickly or have fun. I'm still proud of it.
I just can't look at the total of illustrations required to finish the book without panicking. 43 chapters and 4 to 5 illustrations each. Instead of doing math... I have to look at small steps. Small goals to reach the larger one.
Set the limit for maybe 2 or 4 a day, maybe a chapter in the morning and another after lunch. That's about 8 to 10 full drawings. The journey is a lonely path but so are the rewards. 

Start small... One little goal at the time.
Maybe today I'll do one illustration in the morning and another in the afternoon. After all I was the one who set the impossible and short deadline to start with. One month for all? Let's see what happens just today.
I'll let you know...
For news or events, new projects and book releases subscribe to The Violet West.