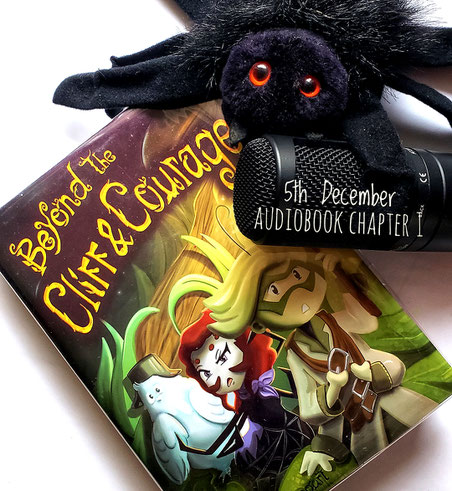 Hello! 
This has been a really great couple of months and ready to close another year. 
This is what I've been doing...
Finished #inktober challenge
Finished #folktale challenge
Finished #huevember challange
Finished #childhooweek challenge
Hosted my own challenge with two artists and friends on instagram : #christmas_nostalgia
(from December 8 to 14)
Started to add Youtube videos twice a week, sketchbook tours, funny art challenges and process.
But the most important part of it, is that the daily challenges allow me to gain muscle to work a lot of hours each day and because of that I was able to finish my book Beyond the Cliff & Courage. 42 chapters of epic adventure with more than 350 black and white illustrations.
To celebrate I recorder the first chapter that you can hear on my Youtube Channel. I never done this before so please be kind. 
The proof copy of Beyond the Cliff and Courage will arrive this Thursday or Friday and I'll be able to check and approve it. The goal is to have it available on Amazon worldwide day 11.
 And now painting and hosting a challenge for everyone to participate.