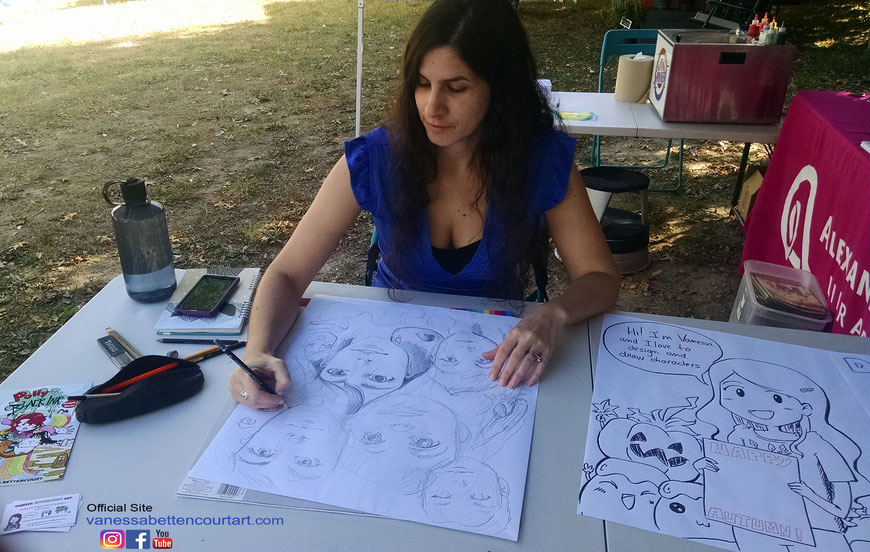 Last October 7th was fun with the Alexandria Library at the Del Ray, Artist Demonstration area. 
Warming up drawing before the crowd arrived.
I got to draw 65 children from 9 to 18h it was a non stopping blast. Thanks to all of those who came by the table to say hi! We had lot's of fun.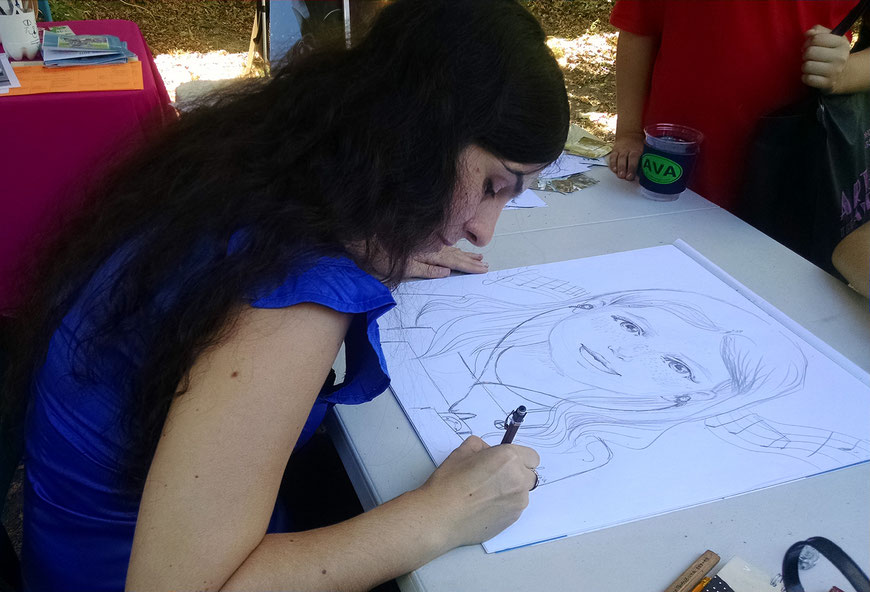 Kids are usually shy and they get nervous when I stare at them too much, so instead of being quite, we just talk about all of the fun things: their hobbies, their adventures, the things they love and want to accomplish. This helps me to infuse a lot of personality into their portraits and add extra background elements.