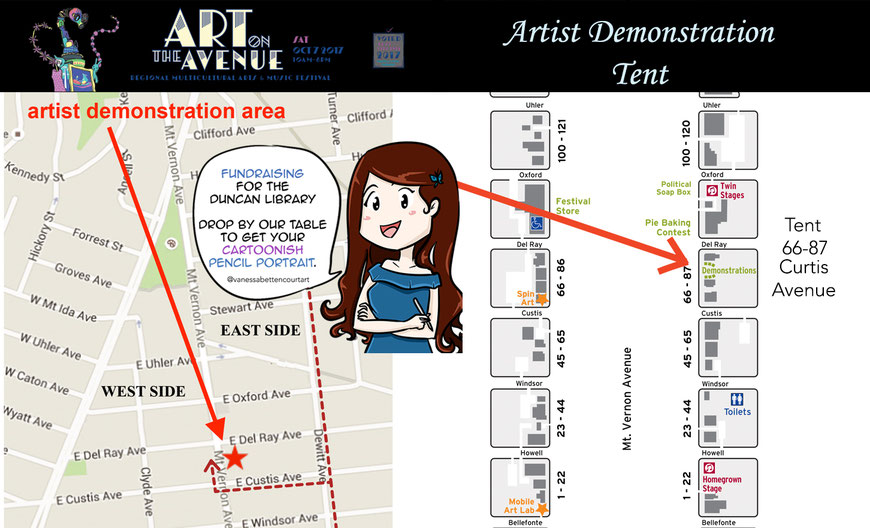 October 7th. It's this Saturday!! Art on the Avenue is going to be full of pencil portraits. I will be drawing cartoon portraits in my style of attendees at the ARTIST DEMONSTRATION tent 66-87 E Curtis Avenue and raising money for the library. It's a great cause. Please come to our tent : D
Drawing live is the only time that I have to be less extrovert and ignore my anxieties.
I have to look people in the eye and catch their personality with a few pencil lines. It helps when people talk to me, ask me about my trade and share their life stories and adventures too. It's a fun way to interact, fight my social anxieties and share what I love to do.
Here is the map with the exact location.
Drop by and say hi! 
:D