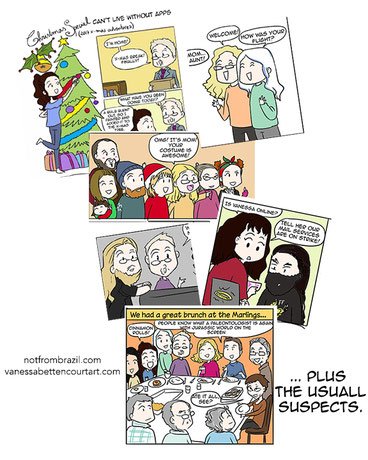 Starting the year sick, but with a very Special Christmas long episode… very long) dedicated to all of those who always stayed close all year, no matter how many oceans or continents keep us physically apart.
I confess that I did embrace technology.
I was able to talk with my friends in Europe, see what presents some were getting, the X-mas trees in their city, their Christmas decorations, what they were having for Christmas meal, share moments of laughter (anytime).
I don't feel that I belong to a city anymore, or that I can live isolated.
When we are young our bedroom is our world, we grow up and school becomes our world, then the city where we live and work, I can say that I have friends in every corner of this planet. I treasure them, From Portugal to Brazil… Spain, Canada, Germany, Belgium, France, UK, Finland, Brunei Darussalam, Peru, Japan… because now I'm in a long distance relationship with all of you.
If you're kind, then you're welcome to be part of this connected family. Join us.