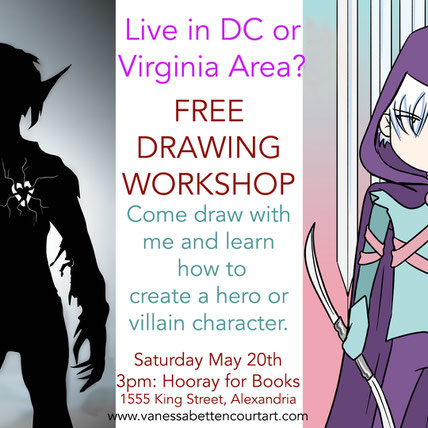 FREE DRAWING WORKSHOP:
Do you live near Alexandria, in Virginia or DC Area? Meet me and Polly and the Black Ink.
Come draw with me and create your own character in this all-ages, family workshop.
Bring your parents or your grandparents.
Next Saturday, May 20th, I will be at the Hooray For Books bookshop in Alexandria, 1555 King Street with Polly and the Black Ink Volume II and III. I will make a demonstration on how I create a character for a comic book (hero or villain, your choice).
Drop by, say hi! Don't miss out.