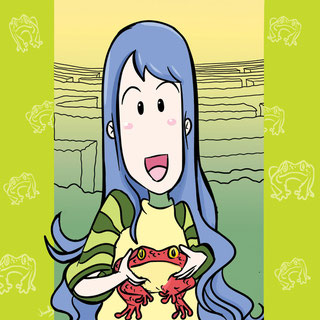 Project: SAVE THE FROGS DAY!
My friends, there are frogs in danger right now. Today we remember our amphibian little friends and how important they are to the ecosystem and we do something about it! Help or donate.
http://www.savethefrogs.com/day/
They have a list of things on the website (click volunteers) with ideas on how we can help, like sharing or printing their posters to show at school... and educating people about it.You can make a difference.
Character: Allyson from Polly and the Black Ink