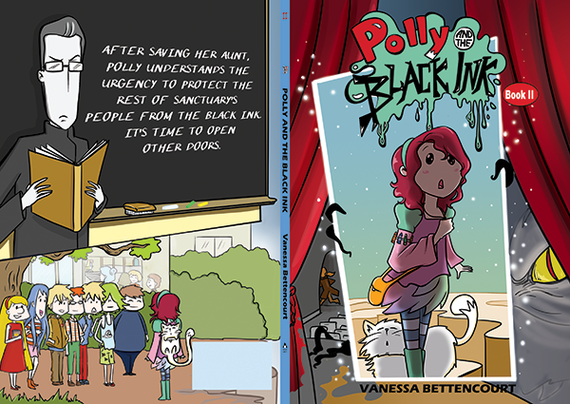 Full cover for the second volume of Polly and the Black Ink graphic novel.
Uploading the cover finally to be printed. Now, I just need to finish a few edits to the last pages.
Volume II: The Other side
(paperback will be available soon)
I will have both volumes on Katsucon 2017 and AwesomeCon 2017 too.
Polly's story continues.
They're in danger and Polly must do all in her power to help.