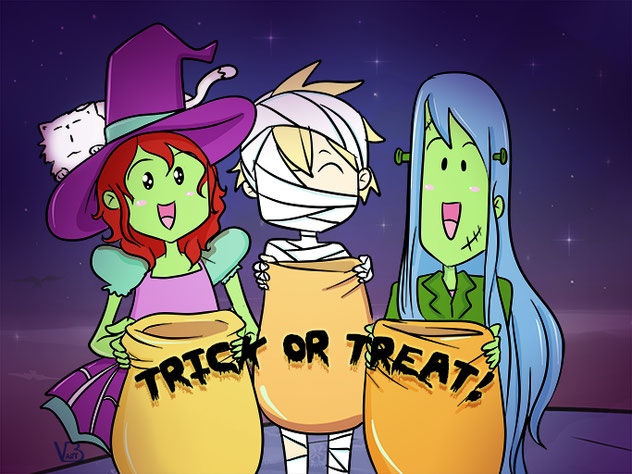 Happy Halloween!
Happy Halloween!
Polly, Paws, Fred and Allyson are ready for Trick or Treat!
Follow Polly's adventures. Read the first pages for free on my official site or get the paperback. I will mail you the Thank you Pack as soon as you share with me a picture holding Polly and the Black Ink book.
Don't forget to tell your friends about Polly. An all age graphic novel full of mystery and adventure.