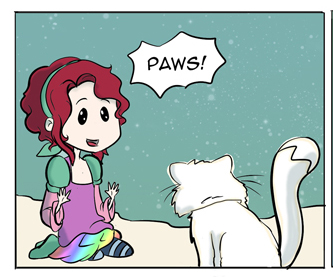 It's Wednesday so two more Polly and the Black Ink pages are up to read in both English and Portuguese.
But that's not all.
I am so proud and happy to announce the first paperback (106 colorful pages 7x10  soft cover only in english) will be available at the end of this week on Amazon and later on other stores. You will be able to continue to read pages online on the website for free for a while, but I would love to share this first project with you.
Loved ones, friends and family, thank you all for making it possible.