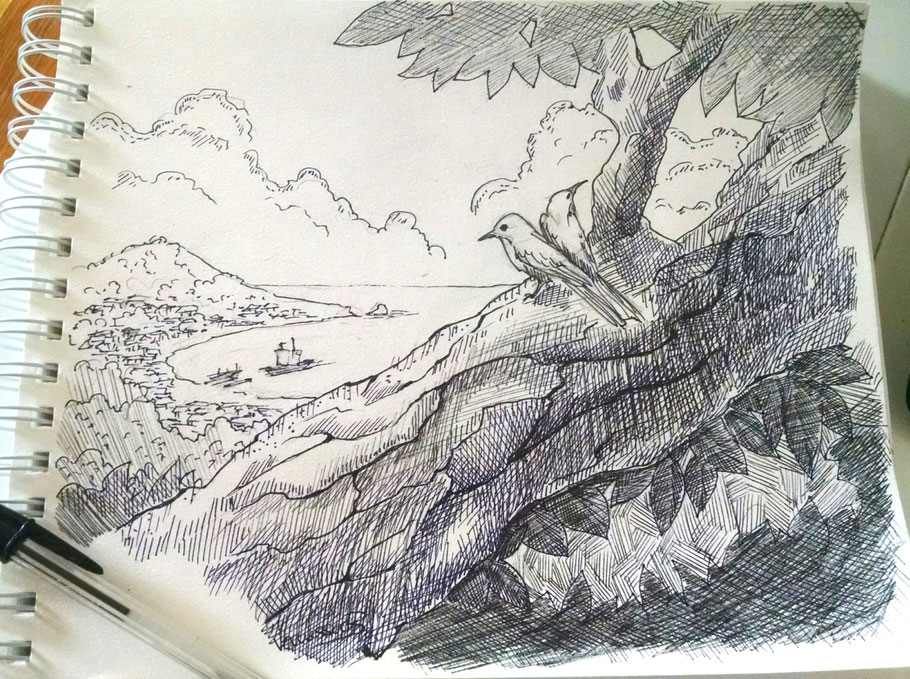 Sanctuary Island is peaceful and quiet. It does not show on any map, but once a year it welcomes foreigners to a unique carnival.
Sanctuary will be Polly and Paws' new home. They just moved from a busy city and didn't expect Sanctuary Island to be so fascinating and mysterious. 
Read graphic novel here.
Ilha Sanctuário e pacifica e sossegada. Não aparece em nenhum mapa, mas uma vez por ano convida todos os forasteiros para uma feira muito especial.
A ilha Sanctuário  será a nova casa da Polly e o do Paws. Eles mudaram-se de uma cidade agitada e não esperavam que a Ilha fosse tão fascinante e misteriosa.
Lê banda desenhada em português aqui.