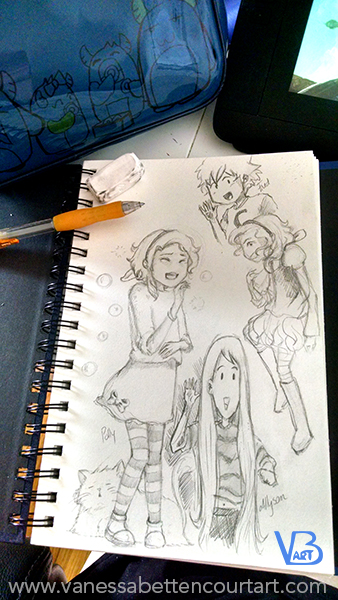 Sketching some of my Graphic Novel characters. My influences will always be Disney and Anime. 
I still remember what it felt like to wait for a show or movie to start, expecting to be amazed. I still do, and I'm still not disappointed how art and animation has evolved so far. 
Meet Polly. She's the one on the left, standing with a lazy cat behind her. She loves art, books, fashion and to make friends.
I can say all the characters have a bit of my personality. All of them, even the villains. Next to Polly is Allyson. She can be silly and funny. Above her another Polly, wearing other clothes and Fred who can't stand seeing anyone upset. 
#graphicnovelwips #drawing #sketching #wips
Instagram    @vanessabettencourtart