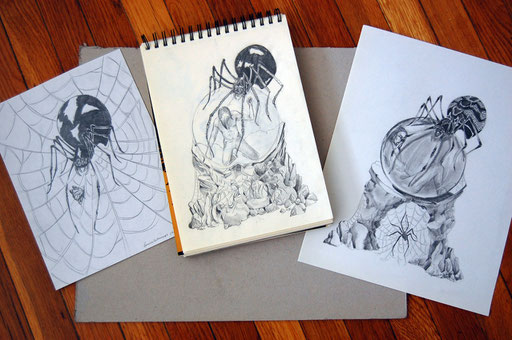 I've been working on animals suggested by you and inspired from stories and dreams. I've also been studying how to draw different kinds of textures for the past weeks so I can start to work on my Dreams and Nightmares project for a future exhibition and Artbook.
This is an example (probably not your favorite one) of how I work from the sketch to another idea and to the final piece of art (11x14 inches).
I'll show more of the work in progress as I go along. Please like the vanessabettencourtart page if you like my work.