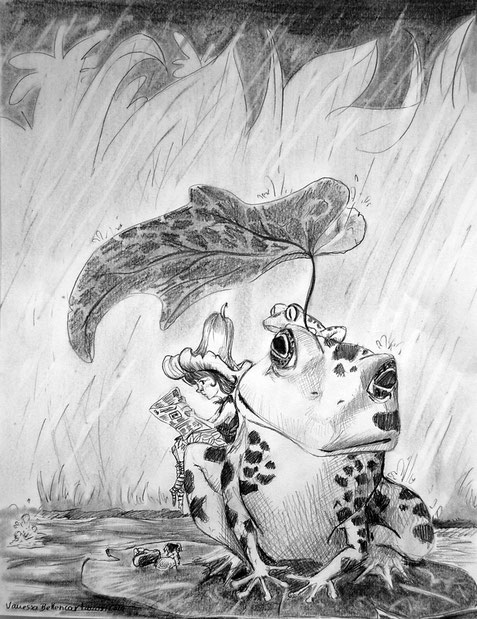 A Bad Day For a Picnic

Frogs and friends.

Um Mau Dia Para Um Piquenique

Sapos e amigos

Frogs in dreams represent: blessings, love, and prosperity, emotional transformation.

Holding a frog in a dream: your foundest wish will come true.

Frogs croaking in your dream: it's a call to learn more about spiritual matters.

Frog in the water in a dream: going through emotional turmoil but with strenght to get over it.

Sapos nos sonhos:
- Sonhar com um sapo é abençoado, representa amor, prosperidade e tranformação emocional.
- Se o sapo estiver nas nossas mãos, um desejo bom irá realizar-se.
- Se o sapo coachar é um sinal que está na hora de aprender um pouco mais sobre assuntos de espírito.
- Se o sapo está na água, é tempo de passar tormentos emocionais mas tudo se resolverá.